Hi everyone !
I'm here to give you an overview of the game that 2 friends and I created.
Two years ago we decided to work on the development of a video game. This game is a spatial shooter but not a classical shoot them up.
YOU decide were you go. Want to take a break in a safe zone ? OK.
YOU decide the equipment you have within a panel of weapons & modules (your choice panel increase throughout the game).
Want to build full weapon ? OK (but you will die). Want to build full shield ? OK (but you will die). Want to build an equilibrated stuff ? Wow ! What a good choice !
This game will give you challenges at each level. You will have to adapt your equipment to each situation.
It will be HARD. It will be frustrating ! But if you are brave enough, you will be able to overcome every situation and win (and maybe go to the true last end ???).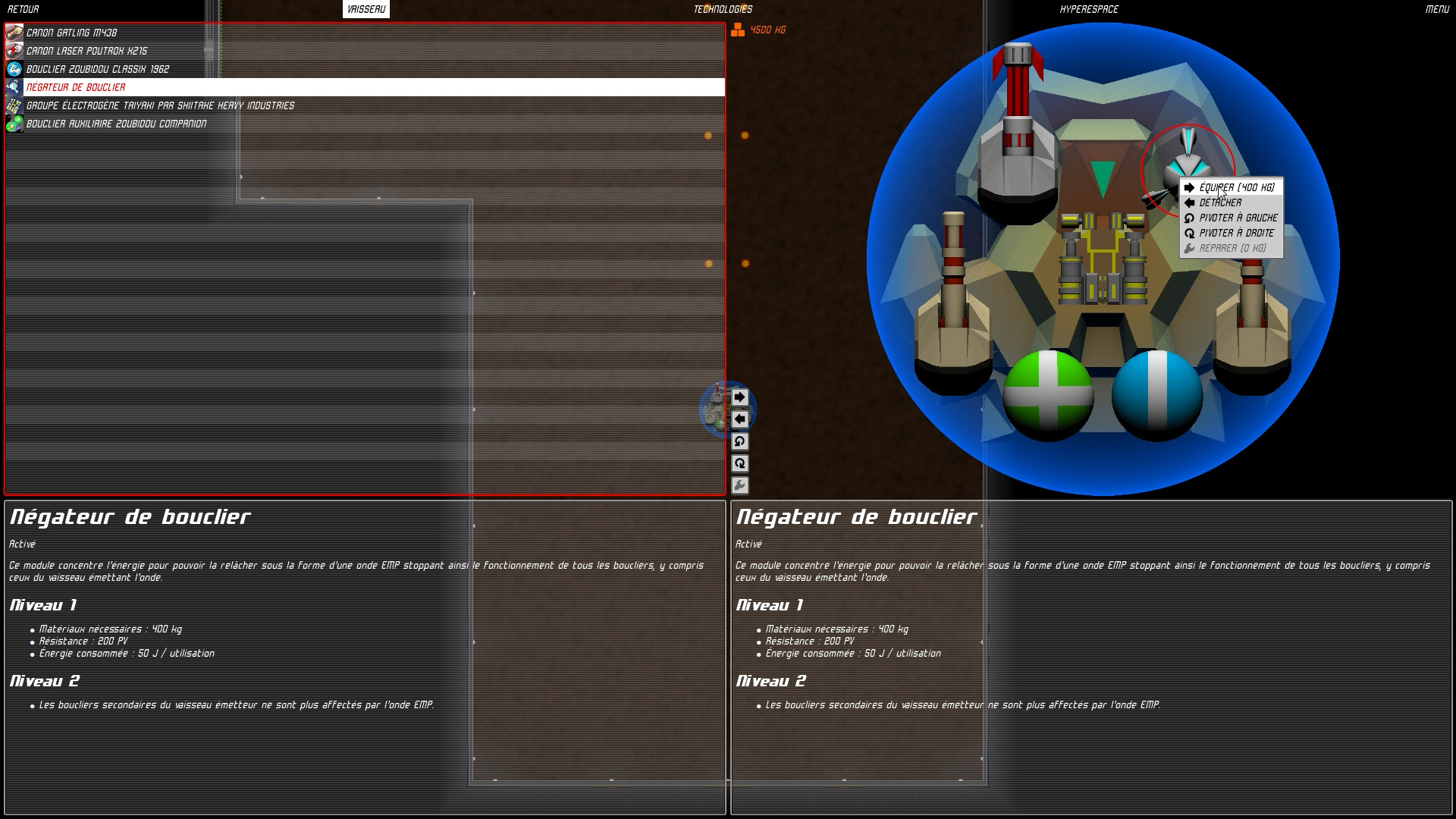 Key numbers :
- 31 technologies
- 7 slots to equip
- >20 levels
- 7 boss
- 6 secrets
- 2 mode "Brave" (hard) and "Coward" (same difficulty but more savepoints)
Estimated play time (until the true last end) : ~20 hours (depends on your skills/experience).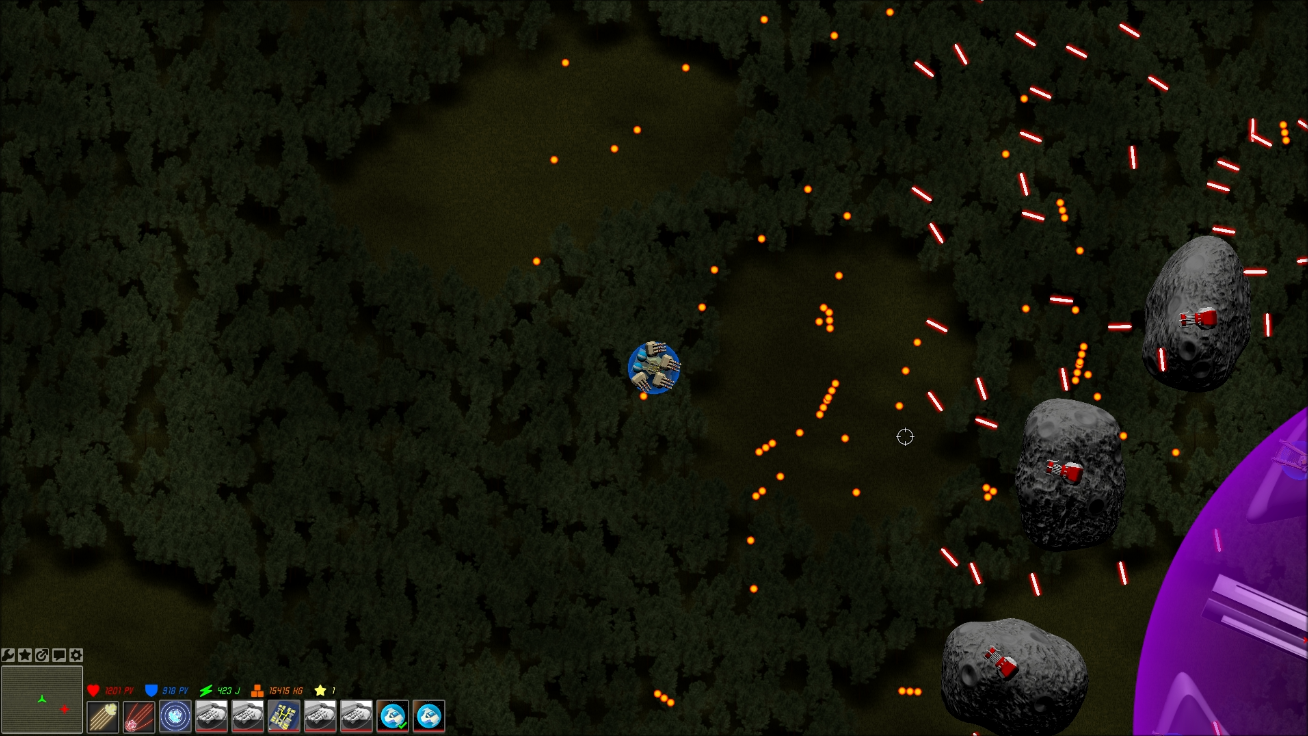 Game play
Your ship has 2 ressources : energy & materials.
Energy is automaticaly generated but some modules can increase its growth. It's used to active boosts (Ship speed, Shield charging speed, Weapon firing speed) and activate special weapons & modules.
Materials are given at each boss death and on destroyed ennemies. It's used to create & repair equipments and activate specials weapons & modules.
EACH technology can have a use in this game at some point. They are not necessary but can help to go through the level.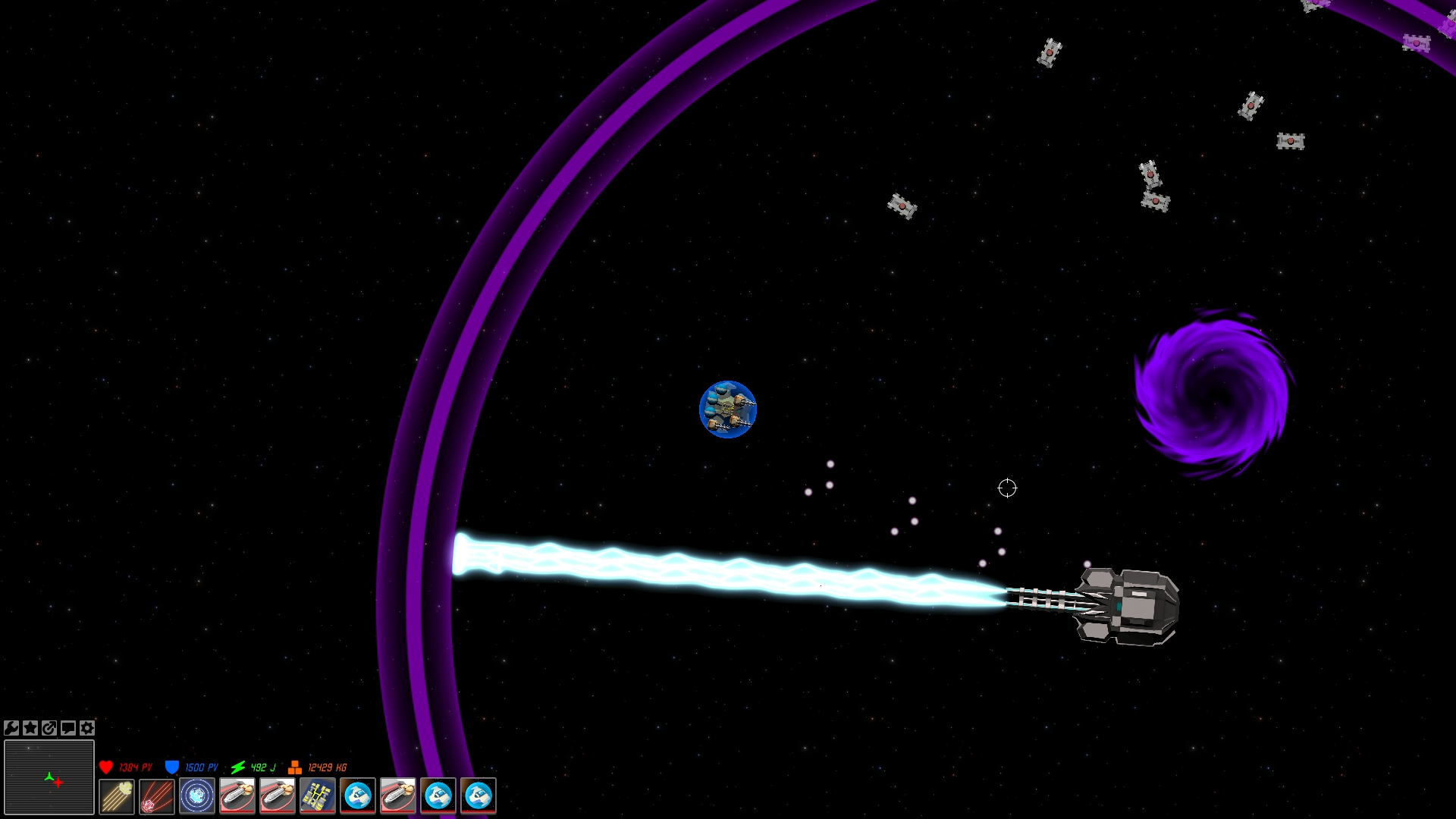 We won't lie. Graphics are not awesome and in "Brave" mode, it's a real "DIE, DIE, DIE and Retry". But even if I was a complete noob on this type of game, I was able to learn and now, I am now able finish this game with only a few death.
This game is available on Steam for 9$99/9€99 or in bundles. Check our facebook page for more informations
https://www.facebook.com/A%C3%A9ronie-333935363456645/
Steam page :
http://store.steampowered.com/app/52507 ... he_Heters/
Have a fun death
Rémi for Aéronie